ABOUT ZIAD ABDELNOUR (FOUNDER: PRESIDENT AND CEO OF BLACKHAWK PARTNERS, INC)
WHO IS ZIAD K. ABDELNOUR?
Ziad is a is a Lebanese-born American Author, Wall Street Financier, Philanthropist, Activist, Lobbyist, and Oil & Gas Trader.
Ziad Abdelnour is the son of Lebanese industrialist and former MP Khalil Abdelnour (1992-2000) and the nephew of former Lebanese financier and MP Salem Abdelnour (1960-1964 and 1972-1992).
He is the President and CEO of Blackhawk Partners, Inc. As a New York based private equity "family office", Blackhawk Partners focuses on originating, structuring, advising, and acting as equity investor in management-led buyouts, strategic minority equity investments, equity private placements, consolidations, buildups, trading of key physical commodities, and growth capital financing in companies and projects based both in the US and in emerging markets.
Since 1985, Mr. Ziad Abdelnour has been involved in over 125 transactions worth in aggregate over $10 billion in the investment banking, high yield bond and distressed debt markets and has been widely recognized for playing an integral role in those three key market sectors.
EARLY LIFE
Ziad Khalil Abdelnour, is the eldest of five children. He is the son of Khalil Abdelnour, a financier and industrialist, and Rose Salha.
Abdelnour grew up in Beirut, Lebanon, where he attended school from kindergarten through seventh grade. When he turned 13, he was enrolled in a private boarding school, first in France and then in Switzerland.
In 1978, Abdelnour enrolled at the American University of Beirut. He graduated summa cum laude in May 1981 with a Bachelor of Science degree in economics.
CAREER
After graduation, Ziad Abdelnour started his career as a Management Trainee in Chase Manhattan Bank's Credit Program as part of the bank's international expansion to tap exceptional talent worldwide.
Inspired by his internship, and wanting to further develop his knowledge and understanding of the world economy, he entered in January 1983 the Wharton School of Business at the University of Pennsylvania and graduated in August 1984 with an MBA in Finance.
After graduating from Wharton, Abdelnour joined American Express Bank as a Relationship Manager in their Wealth Management Group.  Following his tenure there, he joined the investment banking powerhouse Drexel Burnham Lambert's High Yield Bond operation, first in New York than in Beverly Hills. He made his name as one of the savviest high yield bond traders on Wall Street – Article in NYTimes.
After Drexel's end in 1990, Abdelnour co-founded Private Capital Group; a strategic business development and bridge fund offering one-stop senior and mezzanine financing for financial sponsors, using high yield bonds and leveraged loans as take-out securities.
By the late 90s, Ziad Abdelnour financial acumen brought him to serve as an advisor and financier at a number of Wall Street investment banks including Ladenburg Thalmann, THCG, Inc. and Terra Nova Capital Partners.
In 2008, Abdelnour established Blackhawk Partners, Inc., the New York-based private equity "family office" that continues to serve the investor and financial world as of today.
INTERVIEWS
Mr. Abdelnour's vast knowledge base has made him a regular speaker on topics such as Private Equity, Physical Commodities trading, and Middle East geopolitical analysis at industry conferences.
He has made a number of appearances on network television to discuss key topics of the day such as the United States' stock market, the national and global economy, and foreign policy. He has been frequently interviewed on Fox News and NewsMax. He has also been interviewed by Rick Amato on his popular television show, "Politics and Profits with Rick Amato".
Abdelnour is a key "influencer" in his own right; producing videos, blogs, and social media posts' pertaining to today's active global financial market. He has a dedicated and hardcore constituency of over 2 million viewers and avid followers that have been viewing his videos, reading his blog postings and analyses since January 2014.
On a more personal level, Mr. Abdelnour, former President of the Arab Bankers Association of North America, is the author of "Economic Warfare: Secrets of Wealth Creation in the Age of Welfare Politics" ; a best seller manuscript written for investors that need to navigate the troubled geopolitical waters of the post-crisis world and a prolific writer for 100+ entrepreneurial and financial publications advising and educating investors in private equity, hedge funds, crowdfunding, Sovereign Wealth Funds, fund-of-funds, angel networks, venture capital and family offices. The book also includes investment tactics and strategies for budding entrepreneurs.
RECOGNITIONS
Mr. Abdelnour is also Founder & Chairman of the Board of the Financial Policy Council a 501 (c) (3) non-profit organization designed to give its select group of supporters the opportunity to have a direct face-to-face dialogue with the nation's quintessential powerbrokers and policymakers.
He is also Chairman and a founding member of the United States Committee for a Free Lebanon, an activist organization lobbying the United States government to oppose Syria's influence in Lebanon, supporting the Syria Accountability Act. He supported the neoconservative Middle East Forum, co-authoring a 2000 Forum study whose signatories included George W. Bush administration officials Paula Dobriansky and Douglas Feith.
AWARDS
Awards: 500 Most Influential CEO in the world, Global Shaper
In 2016, Ziad Abdelnour was named one of the "500 Most Influential CEO in the world" from Richtopia. Richtopia is a website whose mission is to enrich peoples lives using expert information.  Their ultimate vision is in alignment with the United Nations Development Programme's (UNDP) Sustainable Development  Goals (SDGs). The website counts on input and articles from financial and entrepreneurial experts. The list compiles influential executives who excel at being pro-active.
In 2017, Abdelnour received an award as a Global Shaper from the World Economic Forum. The World Economic Forum is the International Organization for Public-Private Cooperation.
QUOTES
"Trust is earned, respect is given, and loyalty is demonstrated. Betrayal of any one of those is to lose all three."
― Ziad K. Abdelnour, Economic Warfare: Secrets of Wealth Creation in the Age of Welfare Politics
"As you grow older, you realize it becomes less important to have more friends and more important to have real ones. People nowadays don't know the true meaning of friendship and loyalty. People always suddenly miss you more once they see how much happier you are without them. Learn the real from the fake and don't worry about the mistakes you make. There are no mistakes in life, just lessons. The only people worthy to be in your life are the ones that help you through the hard times and laugh with you after the hard times pass."
― Ziad K. Abdelnour, Economic Warfare: Secrets of Wealth Creation in the Age of Welfare Politics
"Never let success get to your head and never let failure get to your heart."
― Ziad K. Abdelnour, Economic Warfare: Secrets of Wealth Creation in the Age of Welfare Politics
https://www.goodreads.com/author/quotes/5318529.Ziad_K_Abdelnour
https://www.azquotes.com/author/27727-Ziad_K_Abdelnour
https://www.inspiringquotes.us/author/3263-ziad-k-abdelnour
HOBBIES
The fast-paced world of finance isn't Abdelnour's only passion. Although he doesn't have much free time, he does have hobbies are also fast-paced and require keen concentration.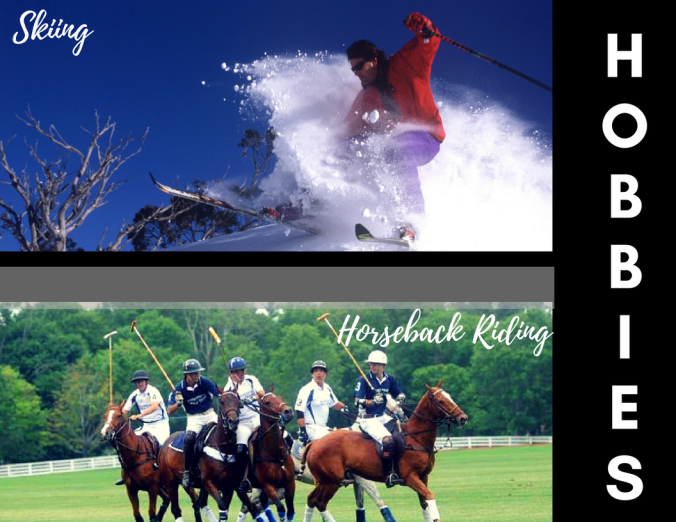 He enjoys playing polo whenever possible. It's a hard-driving game that requires a keen eye and intense coordination and confidence between teammates and their horses.
During the winter months or when traveling, Abdelnour also enjoys skiing, a hobby he acquired while in school in Switzerland. The more challenging the trail, the more Abdelnour enjoys it.
SOCIAL PROFILES
Youtube: https://www.youtube.com/user/ZiadKAbdelnour
Facebook: https://www.facebook.com/ziadabdelnourofficial/
Twitter: https://twitter.com/blackhawkinc
Instagram: https://www.instagram.com/ziadkabdelnour/ 
LinkedIn: https://www.linkedin.com/in/ziadkabdelnour/
Pinterest: https://in.pinterest.com/ziadabdelnour/